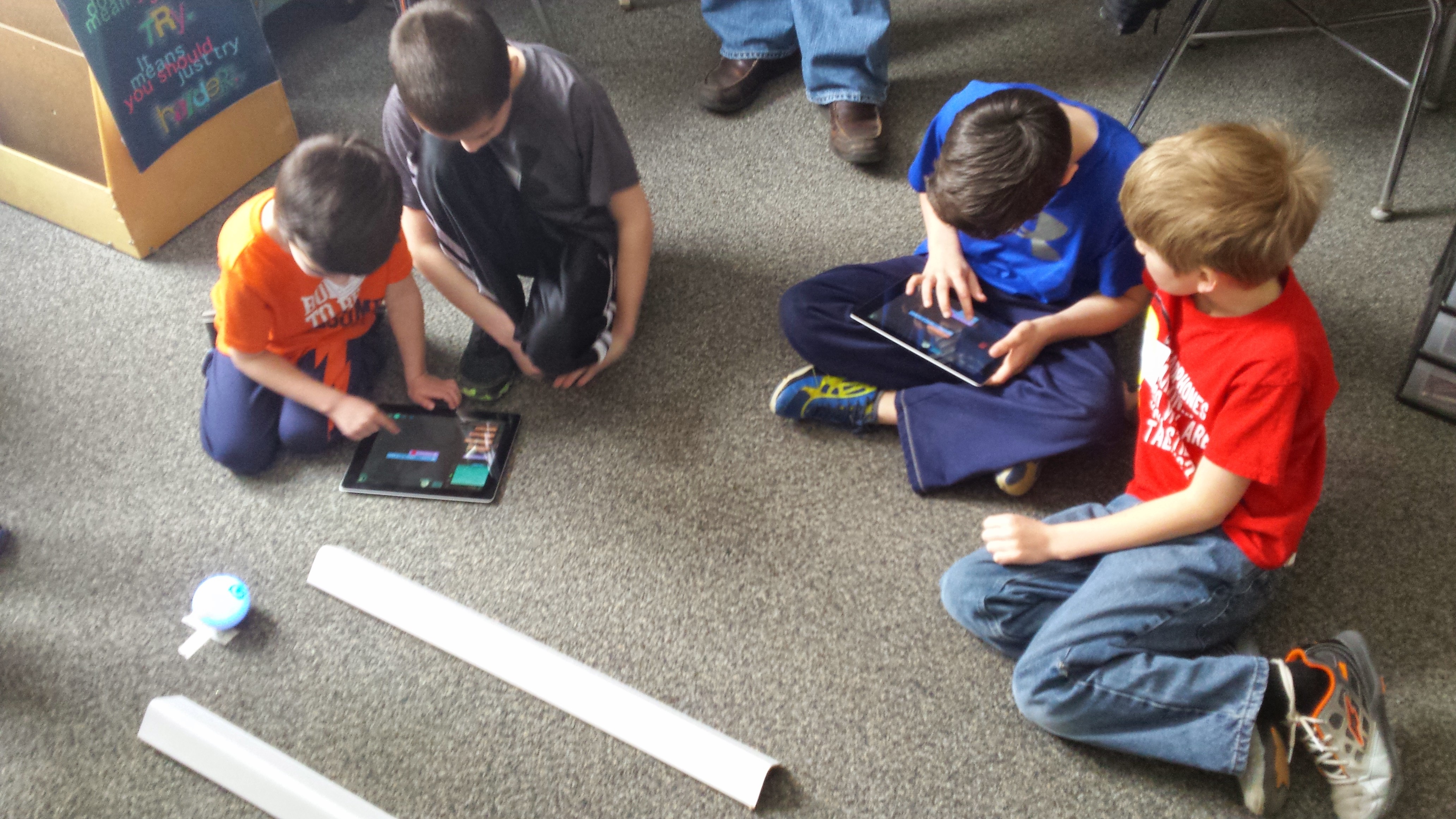 "There is definitely a huge
opportunity for computer science education in schools – kids are hungry for knowledge."
CNYRIC Enhances Support for Robotics and Coding
Instructional technology program aims to elevate districts' computer science offerings
Marcellus Central School District's PTO has organized and hosted
Discover Your Talent Day
for the past nine years. Recently held on a Saturday morning in March, this year's event attracted more than 250 K-3 students. Nearly 50 volunteer instructors provided students with a diverse selection of hands-on experiences. This year CNYRIC Instructional Technologist Jason Clark attended as a Marcellus parent volunteer to share his computer coding talent.
"My
60 Minutes of Code
sessions were packed," said Jason. "There is definitely a huge opportunity for computer science education in schools – kids are hungry for knowledge."
Explore new devices in the fall of 2015
Jason's contribution as a parent stems from the passionate work he and his colleagues have been crafting within the Model Schools Program at the CNYRIC. Beginning in the fall of 2015, the CNYRIC's Instructional Technology team will offer a new pilot service that goes well beyond the current NAO robot support.
Due to the success of the CNYRIC's Bring Your Own Device (BYOD) pilot, the enhanced robotics and coding initiative will be implemented in a similar manner. Participating districts will receive access to a variety of robotic devices including Spheros, Dash & Dots, Kibos, and Cubelets, as well as onsite instructional technology support.
These robots, combined with basic coding lessons, will provide an opportunity for educators to infuse hands-on coding experiences into their daily instruction, after-school extracurricular activities, and even summer school offerings.
The CNYRIC anticipates that the robotics and coding pilot will help students develop critical thinking skills, which will strengthen problem solving abilities in other subjects.
For more information, please contact Jason Clark at JLClark@cnyric.org.