Recently, the CNYRIC's Test Scoring team hosted its first back-in-person Quality Control Session since 2020! This session was geared towards the handling of paper answer sheets, which are slowly becoming a thing of the past as more districts transition to Computer Based Testing.
Over 50 participants were on hand to refresh their knowledge of the handling of answer sheets. Paper answer sheets are still used for English Language Arts and Math, but are the main method of delivery for both Grade 8 Science and the NYSESLAT assessments. One of the most important things that the team unveiled was the newest test layout for the ELA assessment, which in its paper form has moved from a single answer sheet to two sheets. But regardless of the method of assessment delivery, the Test Scoring Team prides itself on customer service while meeting New York State Education Department deadlines.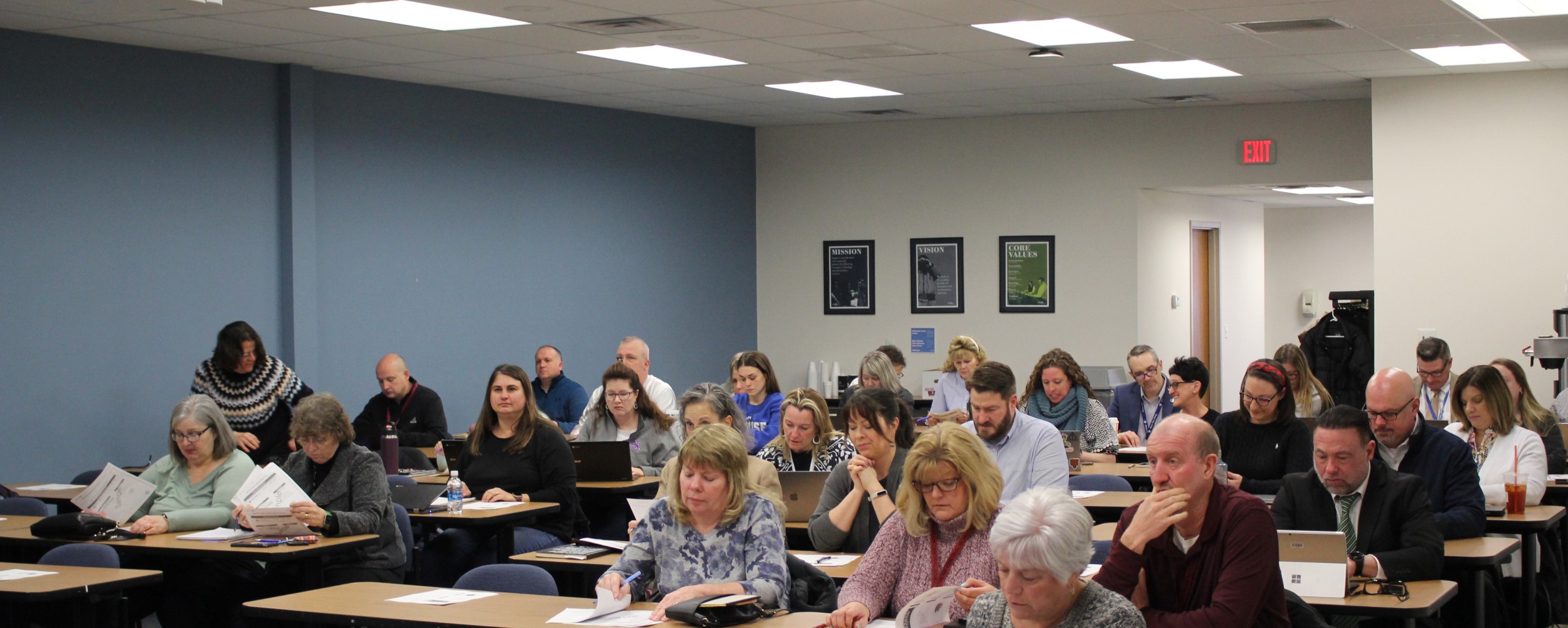 The organization is excited to be able to offer these in-person opportunities again, and we hope to see even more people on campus in the coming months!