Local Area Network Services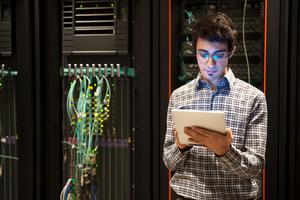 The CNYRIC provides Local Area Network (LAN) design, installation, and Network support to our BOCES and School Districts. The CNYRIC WAN connection provides connectivity to the School District's Main Data Facility, and the LAN extends Gig-E connections and network services out to all other buildings from there. A complete intra-building data/voice infrastructure via hard-wired and/or wireless connectivity can be designed as well. Our team of experts provides data/voice/video needs assessments and cost effective solutions to our participating school districts. The CNYRIC is comprised of several departments that provide expertise on individual applications, desktop support, building-wide network design, and intra-district network design.

Wireless
The CNYRIC is now offering two options for wireless networking: Local Wireless or Hosted Wireless. CNYRIC Engineers can perform a full Wireless Site Survey to determine coverage scenarios based on the district's needs. The Local Wireless design has the wireless controller physically located at the district which can be remotely managed. The Hosted Wireless solution utilizes a shared controller located in the data center here at the CNYRIC. Let us know if you are considering wireless for your district…we'll help you get there.

Voice Over IP (VOIP)
The CNYRIC offers several services to BOCES and school districts under the VoIP umbrella, including complete VoIP engineering, design, and installation. Our hosted phone systems using the CNYRIC Core Communications Platforms and Voice Gateways can be installed at the school district, while centralized, hosted voice-mail, using the Cisco Unity Voicemail server or the Nortel Call-Pilot system, is also available. Dial-tone, PRI, local/long-distance calling via the WAN and regional dial-plans that allow on-net calls between districts can be managed by our team. We also offer service/support for existing PBX and Key Systems, and voice/video Integration between our Cisco CUCM and Tandberg Video Network. Whatever your VoIP needs might be, we can customize a project
Wide Area Network
The CNYRIC maintains a massive, state-of-the-art, private fiber-based Wide Area Network that reaches across the CNY region, providing a core infrastructure for high-speed dedicated connectivity for all school district and B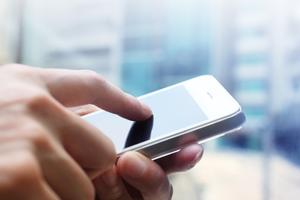 OCES participants. This private network is monitored twenty-four hours a day, seven days a week and includes access to CNYRIC applications as well as Internet and Internet 2 access with centralized firewall and filtering services. The WAN meets the New York State Education Department and Board of Regents broadband directive for district WAN connectivity and is configured to sufficiently support the anticipated PARCC assessments.

E-Rate
The E-rate program, overseen by the Federal Communications Commission, exists to reduce the cost of delivering voice, video, and data communications to schools and libraries. Under the program, almost all telephone, Internet access, and digital transmission services are eligible for discount. Funding is requested and committed on an annual basis beginning each July 1. Discount rates are based on poverty levels and geographic location of the student population served. Currently, participating school districts and BOCES within the Central New York Region receive discounts ranging from 40% to 90%. The cumulative E-rate program reimbursements for our participants total over three million dollars per year.

Internet Filtering
The CNYRIC provides a centralized Internet filter and training included with the WAN connection. The filter can be managed autonomously by school districts to meet their individual policies and needs. Phone support is available to assist with setup and ongoing support. Complete administration of the filter is an optional service.