Transform Instruction with New Tools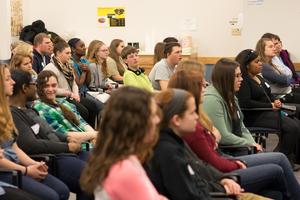 Learning Management Systems: Transform Instruction, Embrace New Tools



Daily teaching is changing. So are the teaching tools. Several new Learning Management System (LMS) products such as Canvas, Schoology, and My Big Campus, in addition to Blackboard, are available for classroom integration. How do these tools work? And how can they be used to transform instruction? Our Instructional Technology experts can assist educators as they explore these questions. Contact Model Schools Coordinator Rob Leo at rleo@cnyric.org to begin the conversation.



Join New Course



Plus, consider registering for our new course, "Blended Learning Class: Learning On-Line." Part one begins Sept. 22. This course requires a commitment of at least 40 hours including two meetings and several synchronous chat sessions. At course completion, teachers will have a solid foundation in preparing a course for an online environment. Register here.