CNYRIC Dives Deeper into Customer Service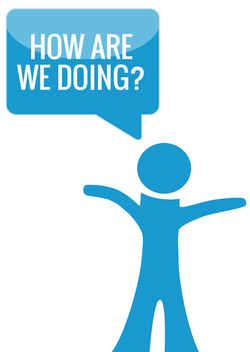 Customer service has always been a focus of the CNYRIC, but the organization plans to elevate school district support in 2015 through a variety of new

initiatives. The CNYRIC released a survey to districts in October 2014 to examine customer satisfaction with its departments, services, and personnel. Of the 143 respondents, more than 95 percent reported that they were satisfied or strongly satisfied with the CNYRIC's overall customer service.

CNYRIC Chief Technology Officer Mike Fay said, "The results are encouraging, but how do we make good service exceptional? We want to exceed our districts' expectations."

District Satisfaction at the Core

To accomplish this goal, the CNYRIC recently created three internal focus areas to proactively explore opportunities to improve customer service. Internal communications, consistent organizational standards, and customer response actions are among the many topics undergoing a thorough review.

"We're excited to embrace feedback," said Fay. "In fact, districts can expect to receive annual surveys from the CNYRIC moving forward. The results from our recent survey are serving as a powerful tool for our organization to make improvements, follow up with districts, and provide better interaction with those we serve."

Online Feedback Form Launches

The CNYRIC is committed to increasing the quality of its customer service, this starts by fostering transparent communication to and from school districts. Please

click here

to sample the CNYRIC's latest feedback form that is now available at

cnyric.org/feedback

. The form can be accessed at any time and your comments are encouraged.