Did you know that the CNYRIC's American Sign Language (ASL) e-Learning classroom reaches nearly 65 students in eight districts across New York state? Led by e-Learning Coordinator Amy Spath and ASL Instructor Laura LaTray-Corey, the program provides ASL education via videoconferencing throughout the school year. The program continues to expand as additional students become interested in learning a new language, as well as earning high school and/or college credits. Recently, four students were inducted into the ASL Honor Society (ASLHS). Since its inception in 2006, the ASLHS's mission is to encourage and recognize high academic achievement in ASL studies for students.

The e-Learning program recently coordinated two major events:

Floyd Little at Fabius-Pompey School District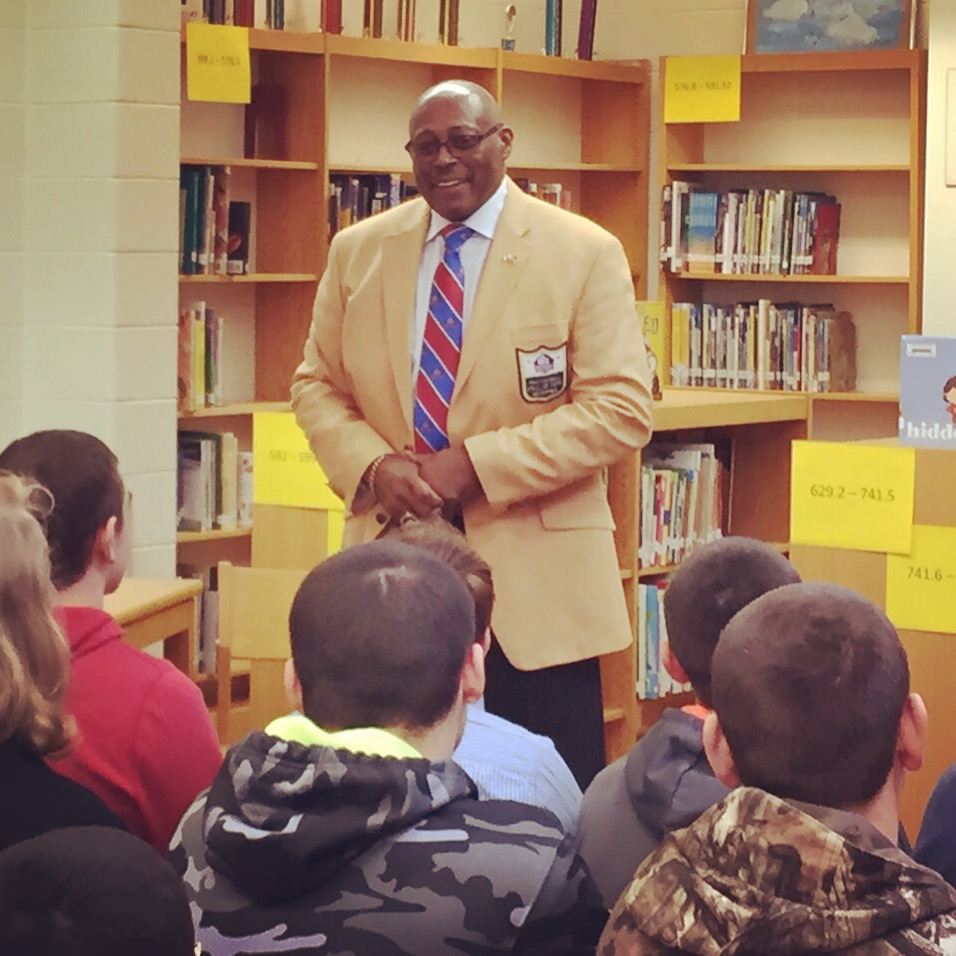 Eighth graders at Fabius-Pompey experienced a personal encounter with Pro Football Hall of Fame running back and Syracuse University legend Floyd Little in late April. Little's visit was a result of a partnership between the CNYRIC's e-Learning program and the Pro Football Hall of Fame. During his time at Fabius-Pompey, Little met with students to discuss character education – his conversation was streamed live via videoconferencing, allowing classrooms around the globe to participate in the conversation.
This was the second time the CNYRIC has hosted Little through its partnership with the Pro Football Hall of Fame's Heart of a Hall of Famer program.
"We're thrilled that we were able to bring Little to Fabius-Pompey," said e-Learning Coordinator Amy Spath. "It was a wonderful example of how we can connect students with global experiences through the use of videoconferencing technology."
Fourth Annual ASL Rally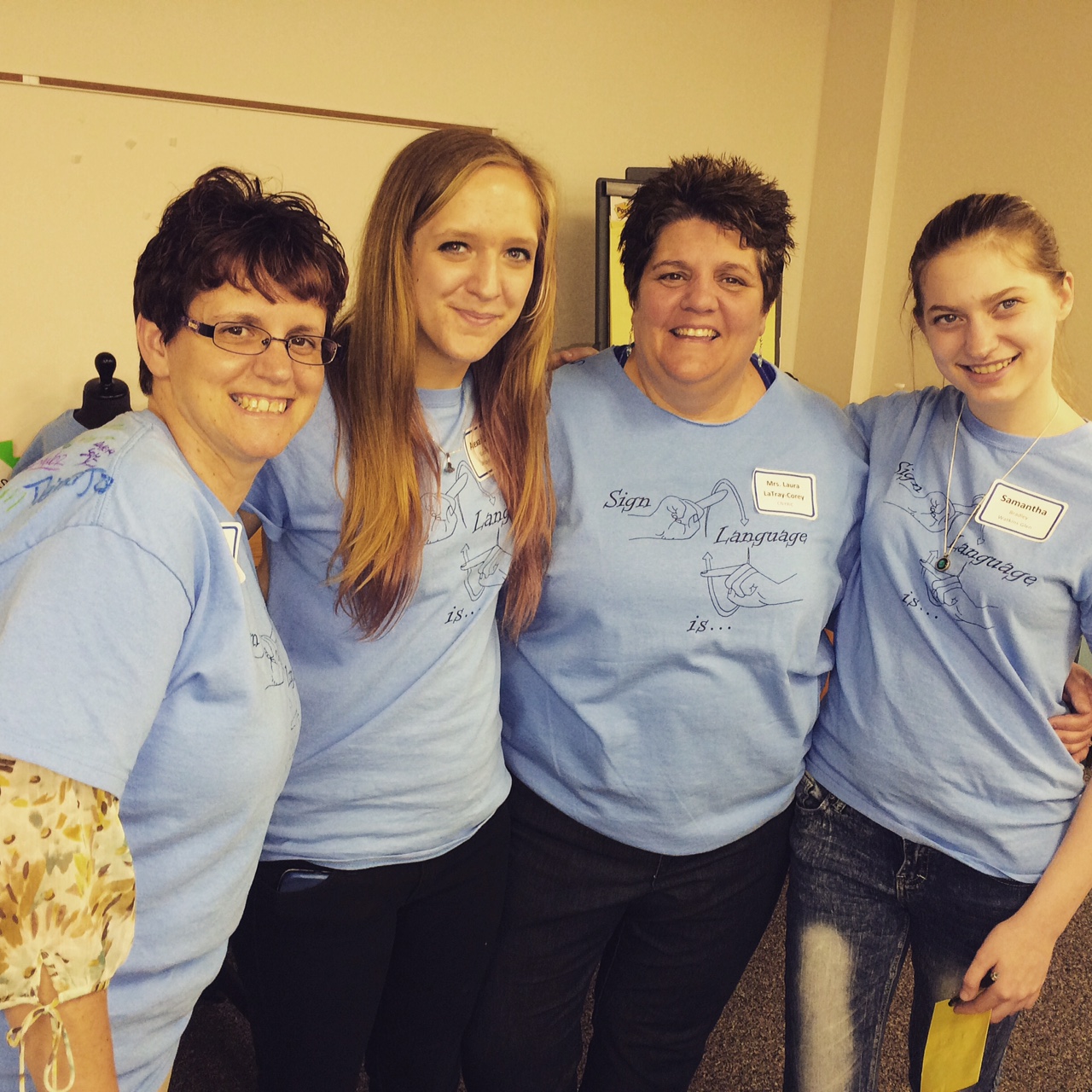 Hosted by the CNYRIC, this day-long, silent rally attracted nearly 100 ASL, Deaf and Hard of Hearing students from eight school districts across New York. The annual event provides an opportunity for students to engage in hands-on conversations and practice what
they've
learned in their ASL courses. Contact Amy Spath to learn about the CNYRIC's ASL videoconferencing class at
aspath@cnyric.org
.
For more information about upcoming e-Learning opportunities, please contact Amy Spath at
aspath@cnyric.org
.