Chief Technology Officer Michael J. Fay announces retirement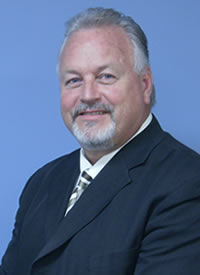 The Central New York Regional Information Center (CNYRIC) celebrates the career of Chief Technology Officer Michael Fay who recently announced his retirement. Fay plans to conclude his nearly 30-year career as an education administrator this March.

Since 2004, Fay has served as the CNYRIC's leader, overseeing a broad range of services for 50 school districts across four BOCES regions. During his tenure, Fay's strategic vision has enabled the CNYRIC to significantly increase district participation and strengthen its reputation as one of the most respected regional information centers in the state. Throughout the past 11 years of organizational growth and success, Fay has remained committed to the CNYRIC's common goal: to improve student learning.

"It's been my pleasure to serve our districts during my time at the CNYRIC," said Fay. "I'm proud to have had the opportunity to work with many passionate educators throughout the region, and am confident that our accomplishments will continue to impact tomorrow's leaders."

Please join the CNYRIC as we thank Fay for his passionate leadership, and wish him a happy and healthy retirement.