CNYRIC to Host Seminar on ADA Accessibility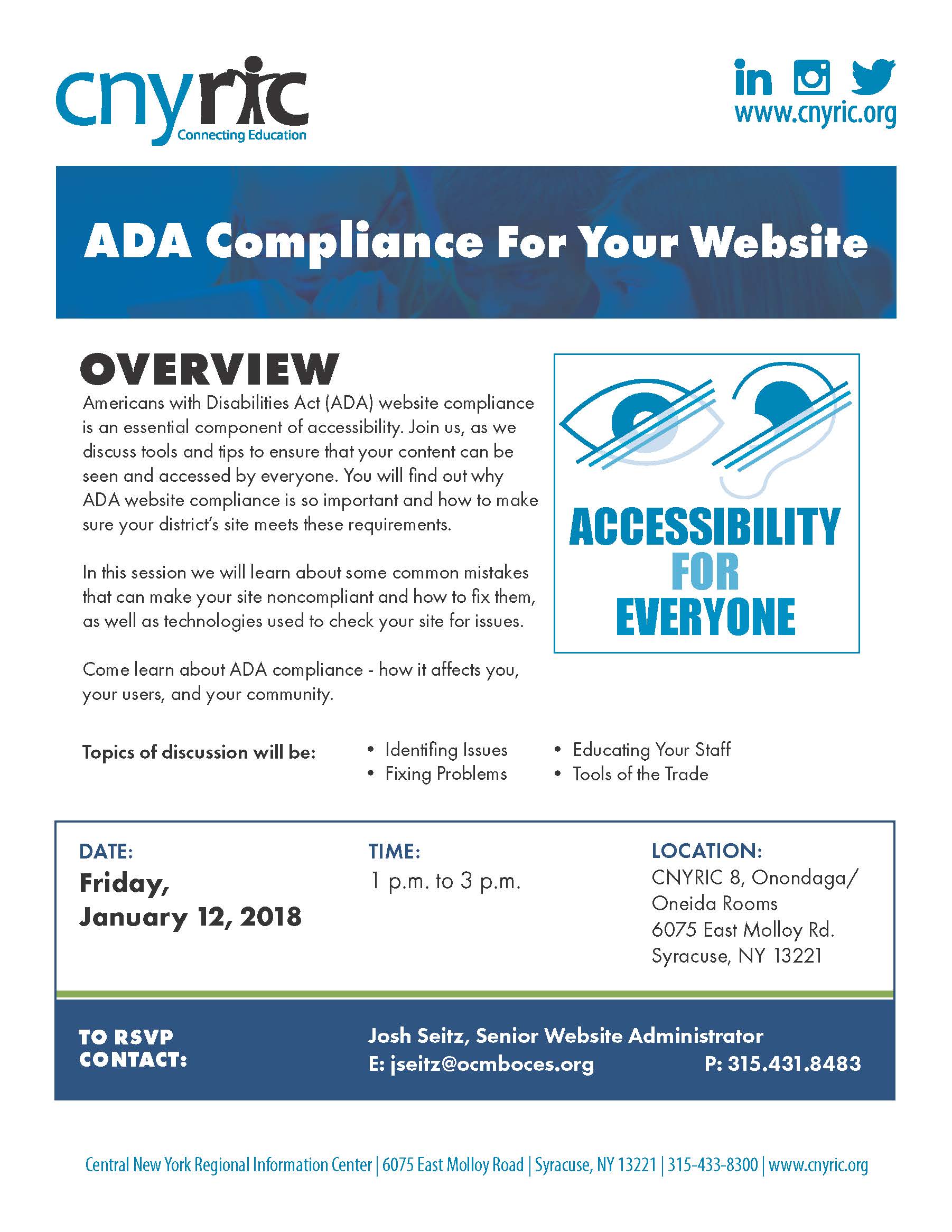 The Americans with Disabilities Act (ADA) standards dictate that all electronic and information technology must be accessible to people with disabilities.
Is your website meeting ADA standards? Join us for CNYRIC's seminar on ADA compliance to find out! We'll be discussing tips and tricks for accessibility, common mistakes to avoid, and how you or your agency can better comply with ADA standards.
Come learn why accessibility is so important, and how to ensure that your content can be accessed by everyone.
Location:
CNYRIC 8, Onondaga/Oneida Rooms
6075 East Molloy Rd.
Syracuse, NY 13221
Date: Friday, Jan. 12, 2018
Time: 1-3 p.m.
Links
Downloads