Walking into Innovation Tech on the first day of school, students were not only greeted with waves and virtual hugs, but also a hallway filled with tables of masks in a variety of colors, sizes and patterns. Working together, the staff at Innovation Tech had sewn 537 masks for students to keep, allowing each student to take five masks to use throughout the week.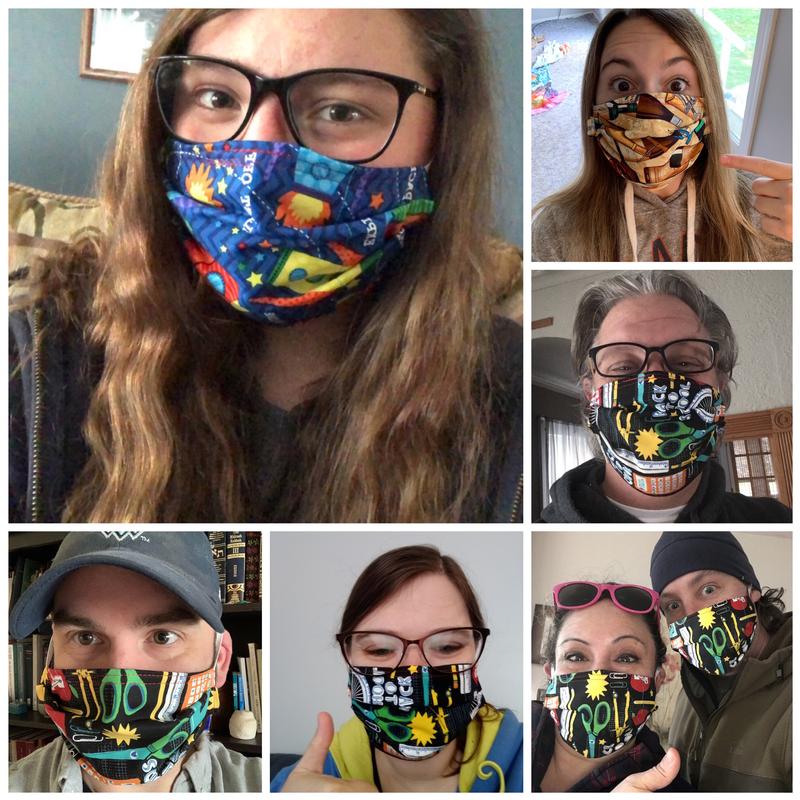 The idea for making masks came from Facilitator Martha FitzPartrick. Like many people at the start of the COVID-19 pandemic, Martha did not know how to make face masks, but after a friend asked her to make them for essential employees at a local Walgreens, Martha, a fifth-generation quilter, was up for the challenge. She quickly began researching patterns, fabrics and elastic.
After completing her initial round of masks, along with some additional ones for her family members, Martha started thinking about her school and "how to keep my Innovation Tech family safe." With her kids tagging along in the car, Martha delivered her homemade masks to fellow facilitators, making the two-hour trip across two counties. Later that summer, she came up with the idea to make masks for the students.
"We have about 100 students, so I thought about making 100 masks," said Martha. "Then I thought about having five masks for each student, one for each day."
To continue reading, head over to the
OCM BOCES website
for the original story.