District News
<< Previous Next >> Viewing 81 - 100 of 119 stories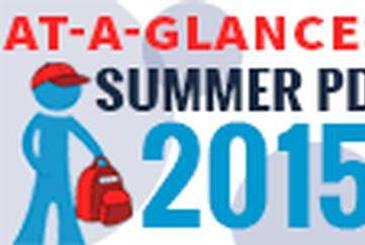 Instructional Technology Team's Summer PD Attracts Nearly 350 Educators
More than 340 teachers and administrators from nearly 30 school districts participated in at least one of the Instructional Technology team's professional development workshops this summer. Opportunities included both on-site and online workshops, as well as classes in several component districts. "Our growing team of instructional technologists worked hard to develop professional development offerings ...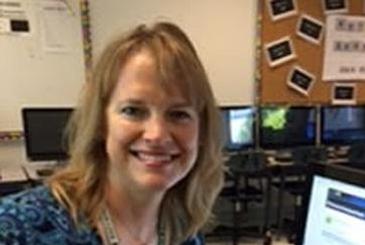 Meet Our September Featured Teacher
Students in Susanne's class are not only encouraged to develop a lifelong love of reading, but also develop authentic skills that will serve them throughout their years at FM and beyond. Susanne Miller 7th Grade English Language Arts Wellwood Middle School Fayetteville-Manlius Central School District Congratulations to our September 2015 Featured Teacher Susanne Miller. ...

CNYRIC Connections June 2015
The June 2015 CNYRIC Connections e-newsletter is now available. Read about professional development opportunities, this month's Featured Teacher, our new Digital Signage service, and more!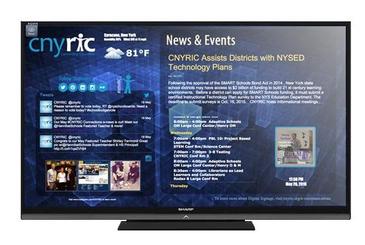 Improve Internal Communications with Digital Displays
Are you looking for an efficient way to engage students, staff, and building visitors with up-to-date news and district information? Consider implementing digital signage throughout your schools. The CNYRIC's new Digital Signage Service supports digital displays that showcase school district events, news, photography, video, social media activity, and more. Each custom-built presentation is 100 percent cloud-based and pulls content ...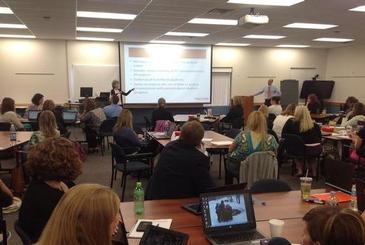 Data Warehouse Facilitates RTI PLC
Opportunity to Explore, Discuss, and Collaborate More than 75 educators attend day-long event featuring AIMSweb and STAR The CNYRIC's Data Warehouse recently hosted the third Response to Intervention (RTI) work session of the school year. Over 75 educators attended the morning's AIMSweb and STAR user groups which provided the opportunity for teams and individuals ...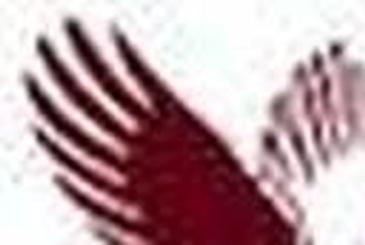 School District Spotlight: McGraw Central
Data Warehouse recognizes district's focus on data to support students The CNYRIC's Data Warehouse is pleased to shine its School District Spotlight on McGraw Central this month. The accolade aims to showcase local districts that are successfully embracing data to improve education and strengthen student achievement. During the 2014-15 school year, the McGraw Central School District (CSD) made ...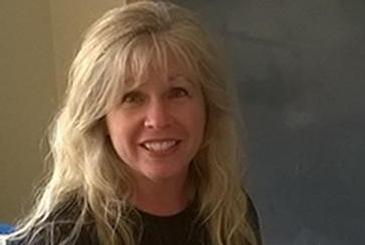 Meet Our June Featured Teacher
While her students believed they had strong computer skills, they actually only had strong gaming skills. This has opened a world of real life/college and career computer skills allowing them to spark a new interest. Tricia DiFulvio 6th Grade Teacher McGraw High School McGraw Central School District ...

CNYRIC Connections May 2015
The May 2015 CNYRIC Connections e-newsletter is now available. Read about this month's Featured Teacher, e-Learning opportunities, and more!

CNYRIC Assists Districts with NYSED Technology Plans
Following the approval of the SMART Schools Bond Act in 2014 , New York state school districts may have access to $2 billion of funding to build 21 st century learning environments. Before a district can apply for SMART Schools funding, it must submit a certified Instructional Technology Plan survey to the NYS Education Department. The deadline to submit surveys is Oct. 16, 2015. CNYRIC hosts informational meetings In ...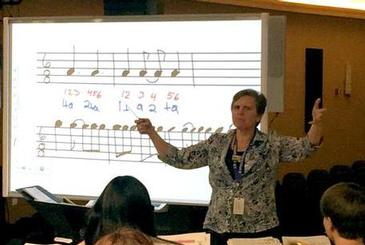 Meet Our May Featured Teacher
"It is much easier to access Schoology as I do not worry about losing a piece of paper or having to carry around a textbook for my assignments." - Student testimonial Shirley Terrinoni Music Teacher Hannibal High School Hannibal Central School District Our ...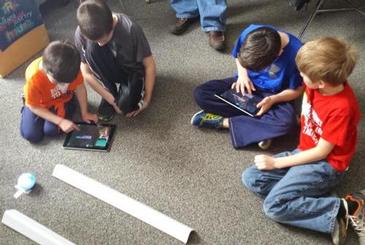 CNYRIC Enhances Support for Robotics and Coding
"There is definitely a huge opportunity for computer science education in schools – kids are hungry for knowledge." CNYRIC Enhances Support for Robotics and Coding Instructional technology program aims to elevate districts' computer science offerings Marcellus Central School District's ...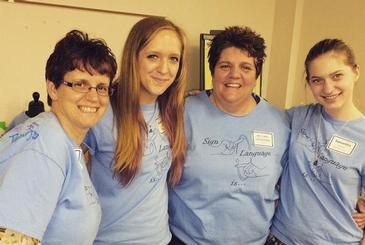 CNYRIC Connects Students Around the World with e-Learning Opportunities
Did you know that the CNYRIC's American Sign Language (ASL) e-Learning classroom reaches nearly 65 students in eight districts across New York state? Led by e-Learning Coordinator Amy Spath and ASL Instructor Laura LaTray-Corey, the program provides ASL education via videoconferencing throughout the school year. The program continues to expand as additional students become interested in learning a new language, as well as earning high school ...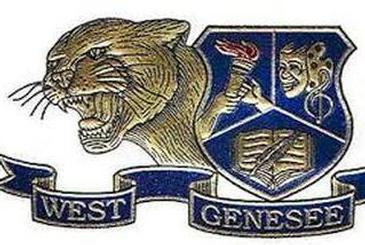 School District Spotlight: West Genesee
Our Data Warehouse team is pleased to recognize the West Genesee Central School District with this month's "School District Spotlight." During the summer of 2013, five instructional specialists, two literacy coaches, and the district data administrator from the West Genesee Central School attended the Got Data? Now What? full-day workshop facilitated by Bruce Wellman and sponsored by ...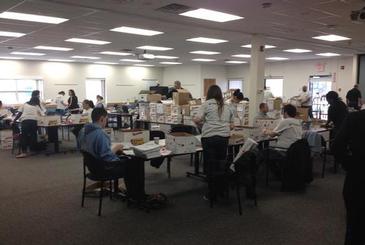 Test Scoring Team Prepares for Assessment Season
"Our goal is to provide districts with excellent customer service, as well as ensure they understand how to prepare their assessment materials for the vendor scoring process" Test Scoring Team Prepares for Assessment Season Thirty-eight districts to utilize test scoring support services The ...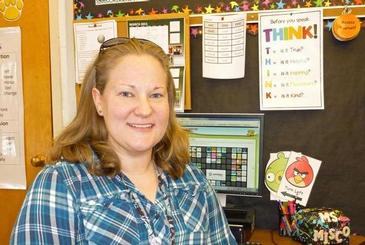 Meet Our April Featured Teacher
"I believe that students learn best by doing and creating, and technology provides so many more opportunities for just that." ::Sarah Misco Sarah Misco Third Grade Teacher Wheeler Elementary School Onondaga Central School District Sarah is a third grade teacher at Wheeler Elementary School in the ...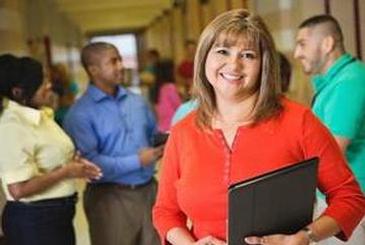 RTI Meeting Encourages Regional Collaboration
The Data Warehouse recently hosted a day of conversation and collaboration around various aspects of Response to Intervention (RTI). This was the second full-day meeting hosted by the CNYRIC this school year, with a final event taking place on June 5. Each of the RTI days include morning sessions focused on universal screening tools, followed by an afternoon RTI Professional Learning Community (PLC). ...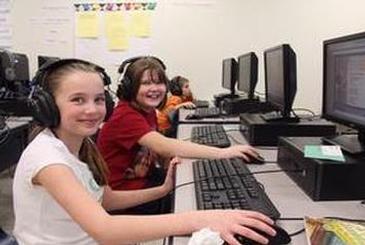 School District Spotlight: Altmar Parish Williamstown
Our Data Warehouse team is pleased to present the Altmar Parish Williamstown (APW) Central School District with this month's "School District Spotlight." APW is located on the southern side of the Tug Hill Plateau in Oswego County and serves approximately 1,300 students. The APW Central School District has experienced many exciting changes ...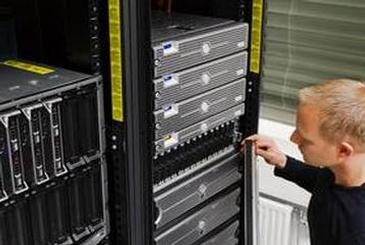 Moving School Districts' Technology Efforts Forward
More than 30 districts currently participate in a CNYRIC service that supports their internal IT operations – and that number is expected to increase due to the expertise and value of the service offerings. The CNYRIC's Managed Technical Support Service (MTSS) is designed to provide districts with custom IT support ranging from technology leadership and network administration to project-specific and on-site hourly support. ...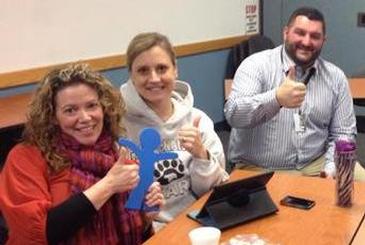 Instructional Technology Team Provides Powerful PD Opportunities
Schools across central New York were closed Feb. 16-20 for winter break, providing the perfect opportunity for teachers to attend professional development workshops at the CNYRIC. Nearly 30 educators, representing seven school districts and two BOCES, participated in at least one of the three workshops offered by the CNYRIC's instructional technologists. The half-day learning opportunities included Media Makeover with mediaCONNECT, Google ...

Meet Our March Featured Teacher
With more than 12 years of teaching experience, Margaret Middleton is the Library Media Specialist at K.C. Heffernan (K-3) for the Marcellus Central School District . Margaret joined Marcellus CSD in 2012, following nine years working for the Fulton City School District as a special education teacher. What are some of the innovative ways that Margaret integrates technology into her curriculum? Margaret ...
<< Previous Next >> Viewing 81 - 100 of 119 stories