District News
<< Previous Next >> Viewing 21 - 40 of 170 stories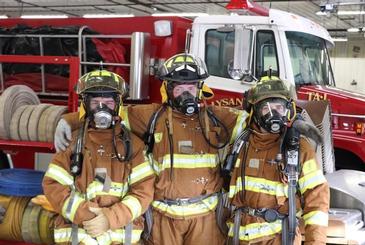 From Around the Region: B'ville Class Producing Future Firefighters
C.W. Baker High School students recently dressed in full firefighter turnout gear and received forcible entry training at the Baldwinsville Fire Department. The five students -- Josh Tapia, Michael Cerone, Chris Tapia, Jackson Orlando and Robert Thompson – are part of Fire & EMS class this semester. The class has been going strong for about 12 years ago and produces future firefighters ...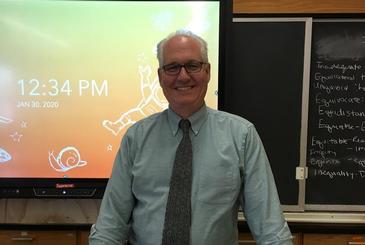 Meet Our Featured Teacher: Michael Keenan
" As a result of his efforts, Michael's students are becoming comfortable with technology at a rapid rate. It allows them to access information quickly, and affords them the ability to manipulate data like never before. " ...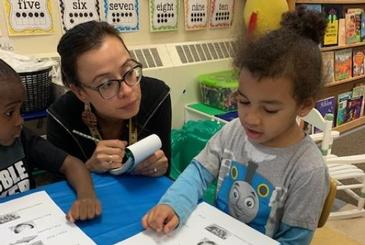 From Around the Region: SCSD Students Enjoy Bilingual Café
Students in the bilingual program at Delaware enjoyed a special treat to help them develop their dual language skills: they were invited to dine at a bilingual 'restaurant' in their classroom, Café de Jardin de Ninos! "We were very excited to have a hands-on lesson with our little ones," Natalia Lott, a Spanish as a New Language teacher, explained. "This unit talked about ...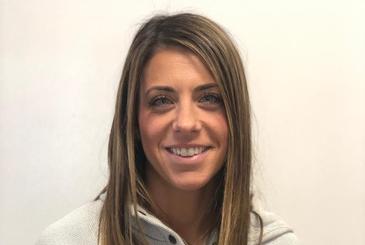 Meet Our Featured Teacher: Lisa Seeley
" Lisa's use of technology in the classroom allows her to capture evidence of her students during their learning process, and share those moments with parents, colleagues, and the students themselves. These technological components open up communication between peers, and help build a better understanding that helps foster a richer learning environment. " ...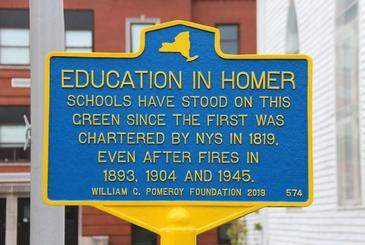 From Around the Region: Homer Celebrates 200 Years in Education
The Homer Central School District honored its 200th year of state-approved education by unveiling a historical sign recently in a ceremony at Homer Elementary School. The historical sign serves as a tribute to the educators, students and families that have kept the Homer Central School District prosperous over the past two hundred years. The sign is a product of collaboration from the community. The ...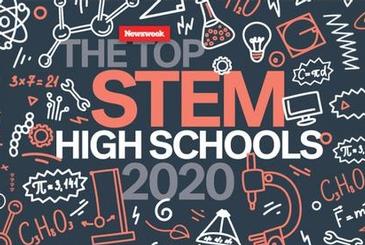 From Around the Region: Ithaca HS Ranked As One Of Top STEM Schools in U.S.
Ithaca High School is one of the top high schools in the nation for science, technology, engineering, and mathematics (STEM) education, according to a ranking by Newsweek . The ranking, released earlier this month, lists the 500 high schools in the U.S. that best provide students experiences in STEM, while also preparing them for post-secondary success. Ithaca ranked at No. 48 overall – the second ...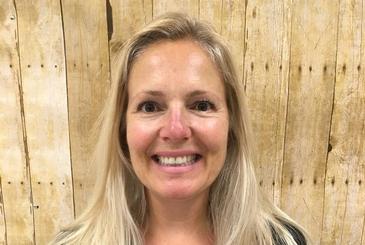 Meet our Featured Teacher: Kelly Boswell
"The increased use of technology in Kelly's CFM curriculum has really brought life into the class! She can see more engagement and interest in the topics when they're implemented through some of these new applications/platforms. Students are all participating, and based upon how the Nearpod or HyperDocs are set up, they can go at their own pace. Learning is fully put into the students' hands." ...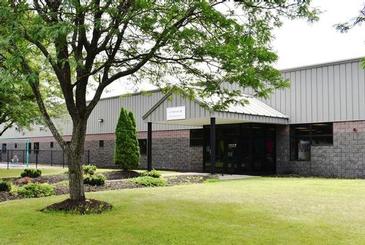 OCM BOCES: Referendum Vote on Crown Road Campus
***The following is from the Onondaga-Cortland-Madison BOCES press release regarding the potential purchase of the Crown Road Campus*** Voters who live within the school districts of the Onondaga-Cortland-Madison BOCES will be asked to decide Nov. 19 if the educational agency should end its 32-year lease for a campus off Crown Road in Liverpool and purchase the facility for $12.85 million. ...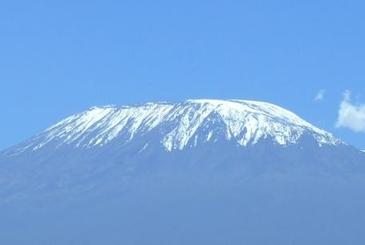 From Around the Region: Liverpool Elementary Students Meet 'Tim Possible'
For its first Positivity Project assembly of the school year, Soule Road Elementary students had the opportunity to meet a local individual who personifies many of the project's positive character traits. Motivational speaker and author Tim Conners , along with his service dog Lang, shared details of their many adventures, including a trip to the summit of Mount Kilimanjaro... To continue reading, ...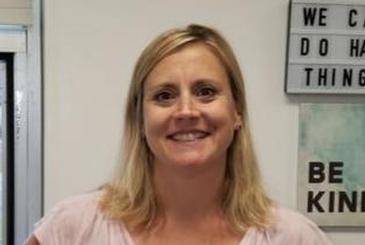 Meet Our Featured Teacher: Jenifer Kelly
" Through the use of Noodle Tools, students have learned how to collect and organize the information required by the research process, which they will continue to use throughout high school and beyond. By digitizing the workflow in her classroom, Jenifer is preparing her students for future success in a world that has become increasingly technology-focused. " ...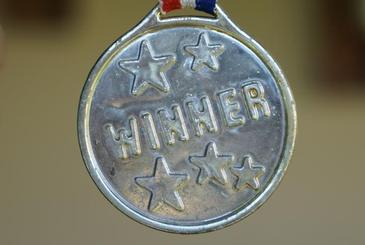 CNYRIC Tallies Six 2019 NYSPRA Communication Awards
September 24, 2019 - The Central New York Regional Information Center (CNYRIC) is the proud recipient of five 2019 New York School Public Relations Association (NYSPRA) Communications Contest Awards. The CNYRIC earned recognition in the following categories: Special Purpose Publication - " Beyond the Buzz: Why Some Teachers Still Aren't Using Technology " Website - Syracuse City School District Website ...
From Around the Region: Lansing Student Podcast Recognized by New York Times
Lansing student Trinity Edwards was one of the winners of the New York Times' Second Annual Student Podcast Contest. From nearly 900 submissions, only 12 entries were chosen as winners. Trinity Edwards recorded the podcast as part of a unit during spring semester of English 11. The project introduces students to recording and editing techniques and teaches them how to produce their own podcasts. ...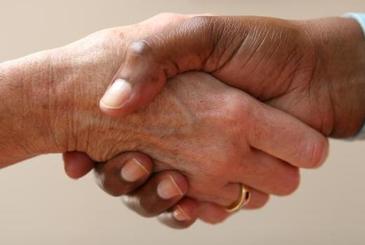 CNYRIC Partnering with CiTi BOCES Public Relations
The CNYRIC's e-Communications service and the CiTi BOCES Public Relations service are teaming up to offer the most comprehensive communication support for the Central New York region! With CNYRIC's knowledge of website and graphic design and CiTi's expertise in strategic public relations, our partnership plays to the strengths of each team. Our goal is to work collaboratively to provide ...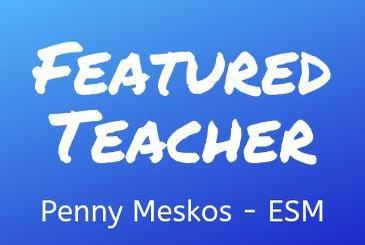 Meet our Featured Teacher: Penny Meskos
" Beyond encouraging students to embrace failure and learn from it, Penny also involves them in problem-solving activities that increase their engagement and collaboration with one another. She finds that students who do not necessarily excel in traditional learning environments are finding success during Innovation Station time. " ...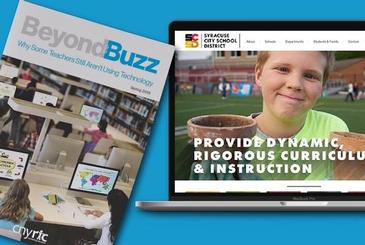 CNYRIC Earns National Recognition from NSPRA Awards
Earlier this week, the National School Public Relations Association (NSPRA) announced the winners for its 2019 Communications Awards! The CNYRIC's e-Communications team received awards under the " Publications and Digital Media " classification, in the following categories: Internet/Intranet Website Syracuse City School District Merit Award Special Purpose Publication "Beyond ...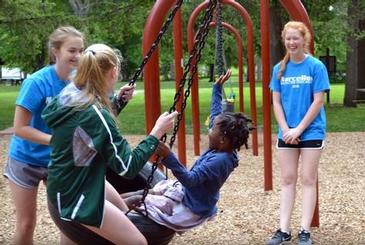 From Around the Region: Marcellus HS Students Host Kindergarten Picnic
As part of their ongoing outreach mission, more than 200 members of Marcellus High School's Character Education Club hosted a picnic at Marcellus Park on May 30 for three classes of kindergartners from Frazer Elementary School in Syracuse. The chemistry between the two age groups was hard to miss as everyone swung, flung, slid, ran, flapped a parachute, snacked, smiled, giggled, guffawed and ...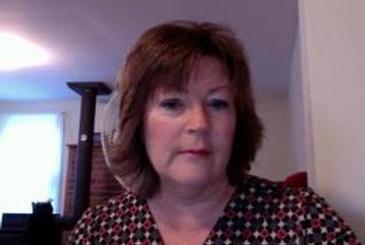 Meet our Featured Teacher: Melissa Delaney
" Melissa's students have been creating stories, successfully coding, and have become experts on Seesaw. The applications that they use in the classroom are great for providing additional resources to supplement the skills being taught. Children are having fun and learning at the same time!" ...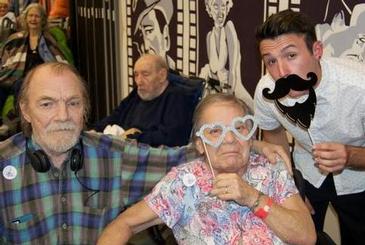 From Around the Region: LaFayette Students Give Loretto Residents a Prom to Remember
We currently find ourselves in the middle of "prom season," a weekend that holds special memories for a lot of us. However, a couple of caring students from the LaFayette Central School District's Big Picture School (BPS) recently helped a different group of seniors create some special memories of their own. From an idea conceived by BPS senior Hunter Luteran, the Loretto Senior ...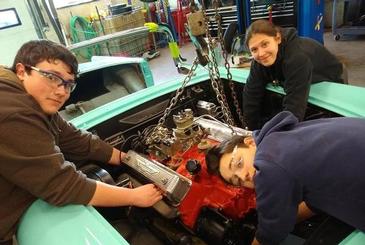 From Around the Region: ESM Students Restore Classic Car for Raffle
Born in 1955, the "baby bird" being restored by high school students will be more than ready to leave the nest by the July 21 raffle drawing. In this case, the "nest" is the two-bay Spartan Garage right inside East Syracuse Minoa Central High School. This is the 14th car the upstate New York automotive technology students have built or restored and then raffled to fund ...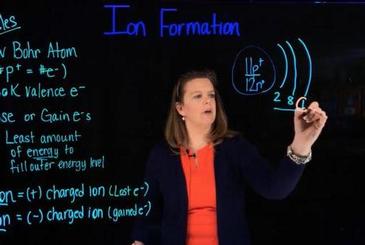 Meet our Featured Teacher: Tracy Derrenbacher
"Tracy's students have gotten to experience to a wide variety technology in the classroom, and regularly using the tools on offer is preparing them for the demands of high school and beyond. " ...
<< Previous Next >> Viewing 21 - 40 of 170 stories